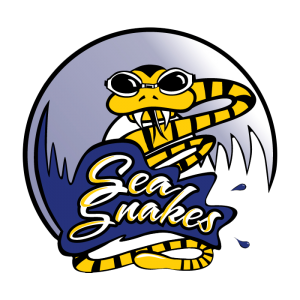 The Shepherd University Wellness Center Sea Snakes Swim Team is committed to developing the character and self-discipline of young athletes through the sport of swimming. We provide the youth of our community with a safe and fun competitive swimming experience with year-round practices and swim meets. Our coaches encourage technique-based performance to develop swimmers to their highest potential. We are committed to the athletes' success not only in swimming, but in life away from the pool. We strive to build a family atmosphere, where athletes can learn to be themselves while working toward their own personal goals. For more information, please contact Andria Leach at [email protected].
SEA SNAKES RETURNS SUMMER 2023!
Our Coaching Staff
Andria Leach
Aquatics Coordinator
Sea Snakes Swim Team
Team Administrator


[email protected]

Erica Wheatley
Sea Snakes Swim Team
Head Coach


[email protected]

Bradi Schriever – Assistant Head Coach
Brandi Bennett – Assistant Coach
Nick Wallace – Assistant Coach
Jonah Plaza – Assistant Coach

Competitive Team Practices
The competitive groups (Gold – Anaconda, Silver – Python, Bronze – Water Moccasin) will practice Monday – Friday mornings between 6:00AM – 9:15AM. The summer practices will begin Tuesday, May 30, 2023 and will conclude with championships at the end of July. Swimmers are divided into practice groups based on age and swimming ability. Coaches will provide drills that are developmentally appropriate for each practice group.
| | | | | |
| --- | --- | --- | --- | --- |
| Gold – Anacondas | 13+ | $261.25 | M-F 6am-7:45am | 100 free, 100 back no stopping |
| Silver – Pythons | 11-12 | $209.00 | M-F 7am-8:30am | 50 Free, 50 back no stopping |
| Bronze – Water Moccasins | 10U | $156.75 | M-F 8am-9:15am | 50 Free, 50 back no stopping |

Pre-Competitive Team Practices
The pre-competitive (Copper – Fire Salamander) team will practice Tuesday and Thursday morning from 8:45AM – 10:00AM, with practices beginning Tuesday, May 30, 2023. Swimmers will primarily be working on stroke technique with the goal of moving up to the regular swim team practices, in the future. Coaches will provide drills that are developmentally appropriate for the practice group.
Copper – Fire Salamanders


(Pre-Competitive)

12U
$82.50
T/Th 8:45am-10am
25 Yards with no stopping, face in water
Please note that it is at the discretion of the coaching staff whether the athlete meets these minimal requirements. The coaches reserve the right to advise alternative swimming programs (i.e. swim lessons) until the athlete is able to complete the requirements. All practice groups will have a 25-swimmer limit and will use half (4-lanes) of the pool. Any missed practice is a forfeit of instruction for that practice.
Registration and Enrollment Fee Breakdown
All group pricing is based on a per practice rate of $5.50/hr for all participants. All families will also be assessed a $50 registration fee. Session payment and family registration fee must be paid in full prior to the first day of practice and will be verified by the Team Administrator and Head Coach before swimmers may participate. The group enrollment fee (listed above for each group) covers costs such as paying coaches and lifeguards, pool usage, equipment maintenance, etc. The family registration fee covers costs that are unique to the summer program, such as the MASSL league fee, swim meet fees, concession fees, etc.
---
Fall 2023 group information and scheduling coming soon!

Please visit our TeamUnify page to find additional information about our team!
Upcoming Sessions:

Summer 2023 Session begins Tuesday, May 30, 2023
Registration begins at 9:00am on Saturday, April 1, 2023
We highly encourage a swim evaluation to prior to registration to ensure swimmers meet the requirements for each group. Please contact Coach Andria at [email protected] if you need to schedule an evaluation. Registration may be completed online by CLICKING HERE or by calling the Shepherd University Wellness Center at 304-876-5300.