We have something for everyone at the Shepherd University Wellness Center! Whether you like to run, swim, lift weights, or shoot hoops, you can do all of these things and more in our facility.
UPPER AND LOWER LEVELS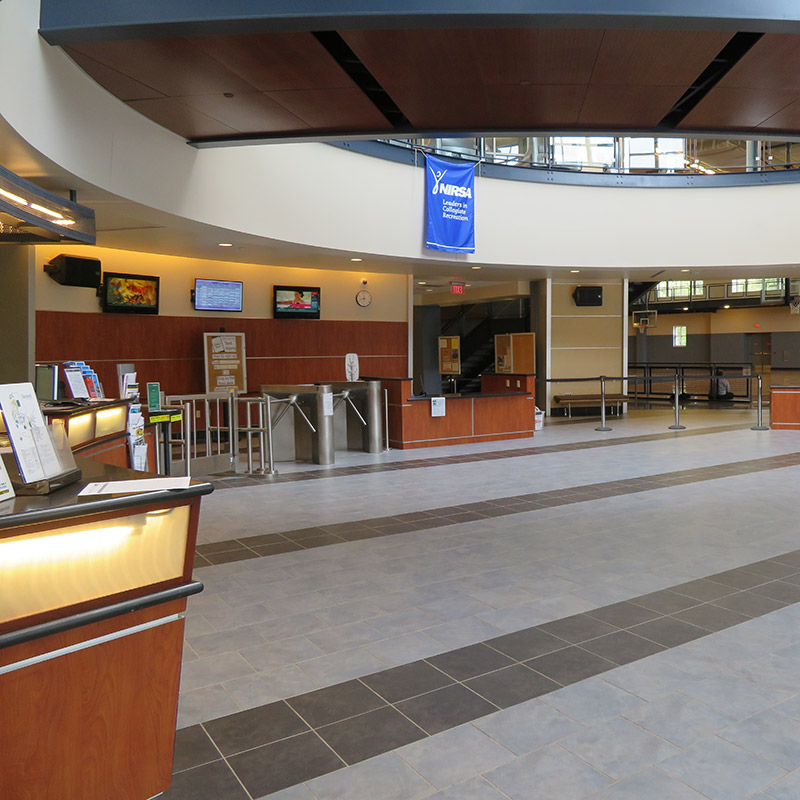 Rotunda
---
Hang out with friends in our comfortable seating area and watch one of 5 flat screen televisions, or surf the internet on your laptop (available to those with Shepherd email accounts). The facility's registration and equipment checkout desks are located in the rotunda, as well. The staff is always available to answer any questions about scheduling, memberships and the facility.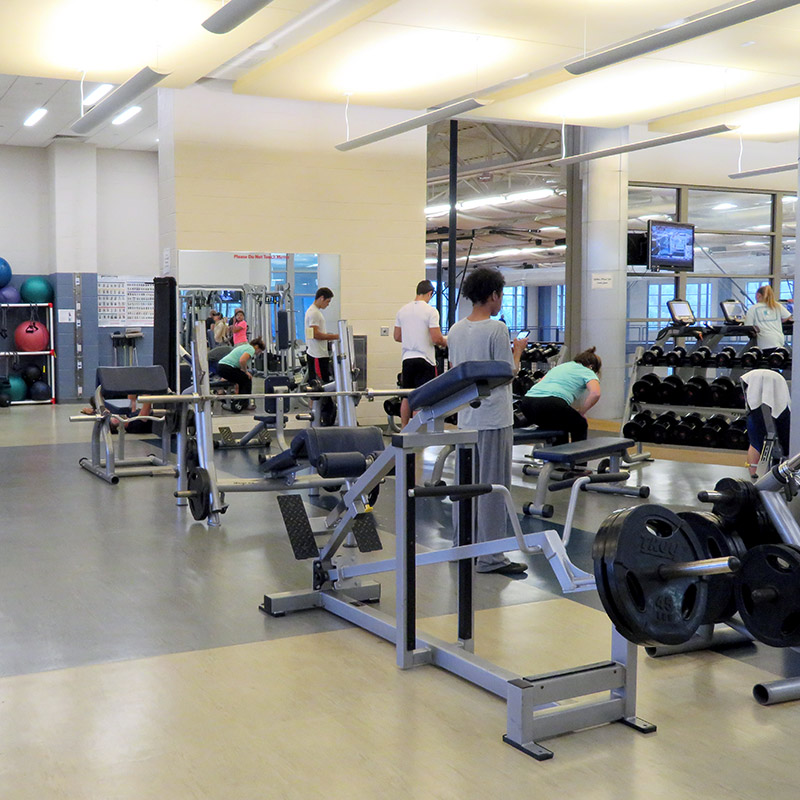 Weight/Fitness Area
---
Take your workout to a new level in our Weight/Fitness area! Over 7,500 square feet of workout space that houses Magnum© strength and TRUE© cardio equipment. If you need a distraction while you are working out, you can watch one of nine flat screen televisions as you burn those calories! We have Kettlebells, Battle Ropes and Resistance Bands, and Dumbbells from Kettlebell Kings & Living.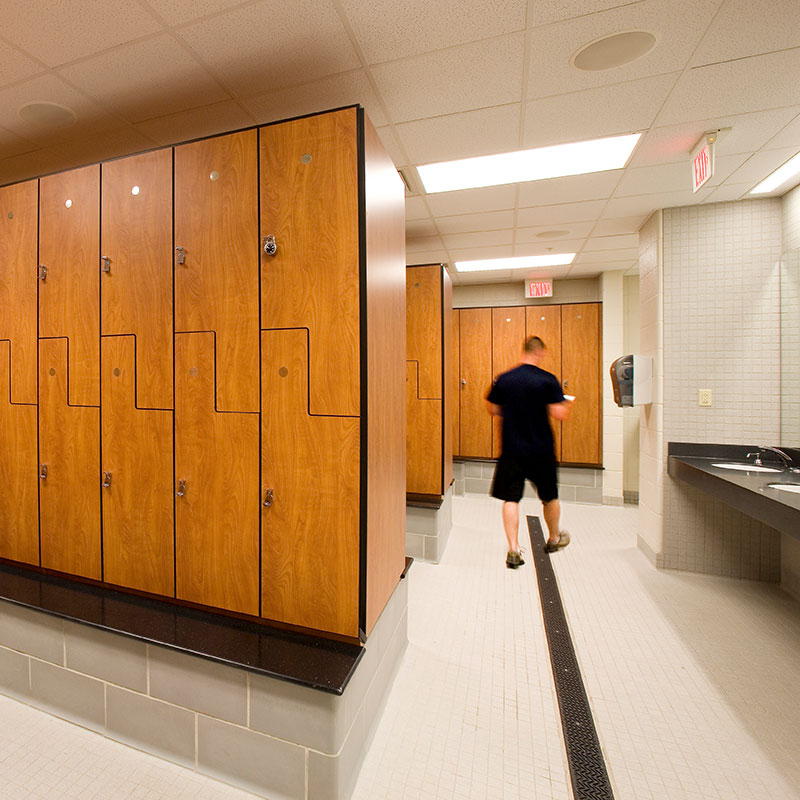 Locker Rooms
---
Check out our locker rooms before and after your workout! Each locker room (men's, women's and family) has an exclusive "club" feel and is equipped with private showers and swim suit dryers.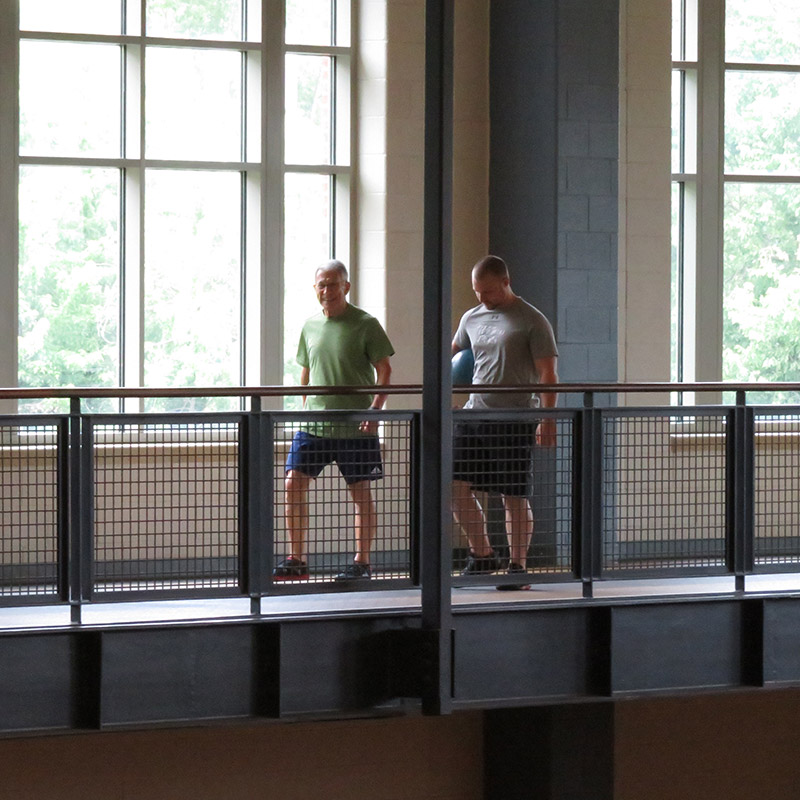 Track
---
We guarantee you will not "zone out" as you make your way around our track! This 3-lane, 1/10 mile track gives runners and walkers a view of the entire facility, which will keep your interest throughout your cardio routine!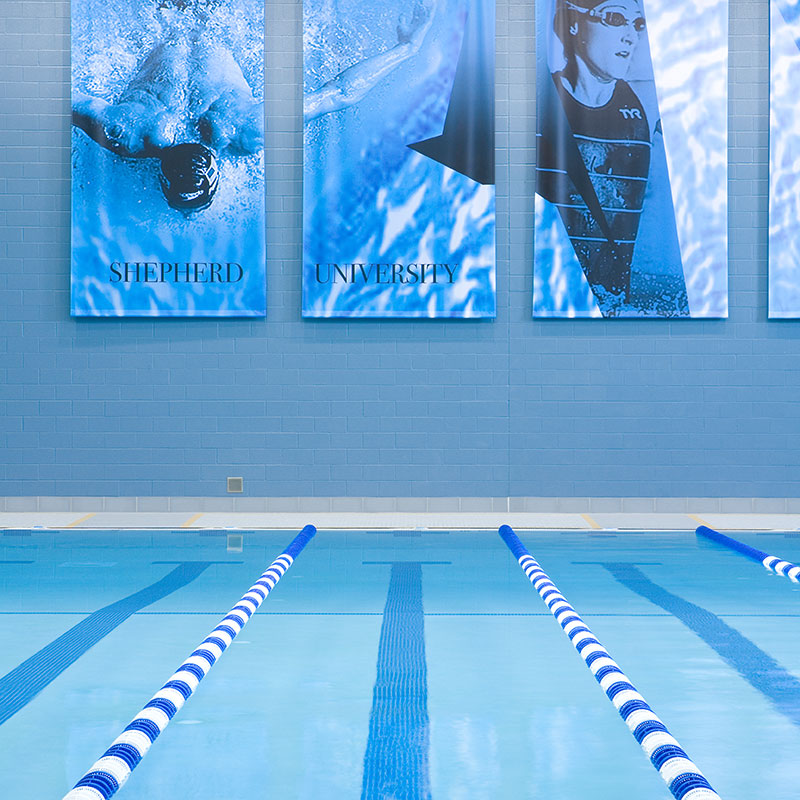 Pool
---
You won't feel like a duck out of water in our pool! This 8-lane by 25-yard heated indoor swimming pool is available for lap and free swimming and houses our aquatic group exercise classes. It also has a scoreboard with video capabilities, so you can watch in between laps!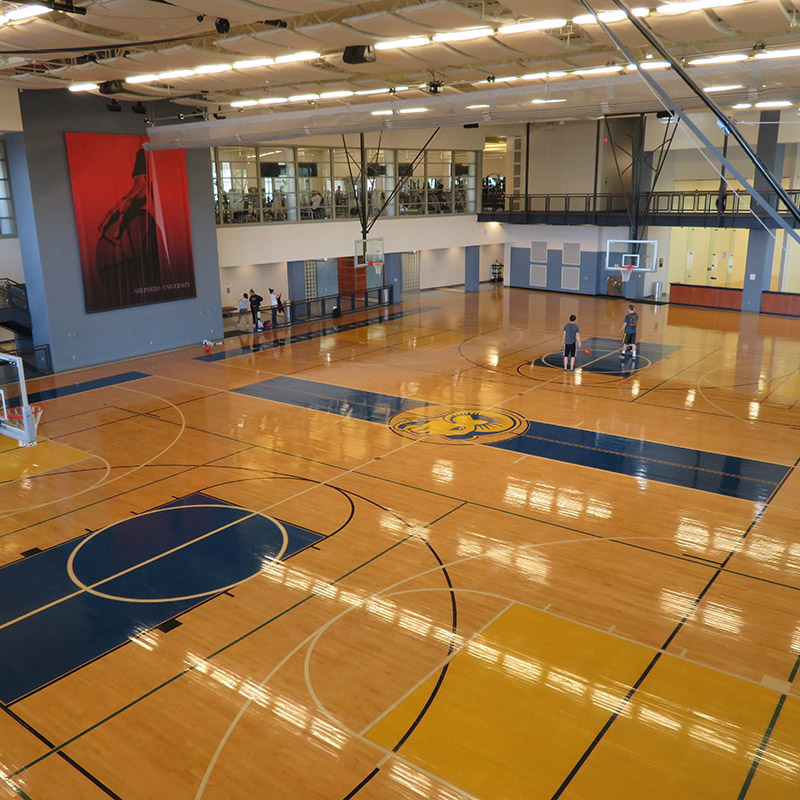 Arena
---
Think you've got game? Our arena is lined for basketball, volleyball and badminton, so you can prove it in all three sports! There are a total of 6 basketball hoops for you to practice your lay-ups and foul shots.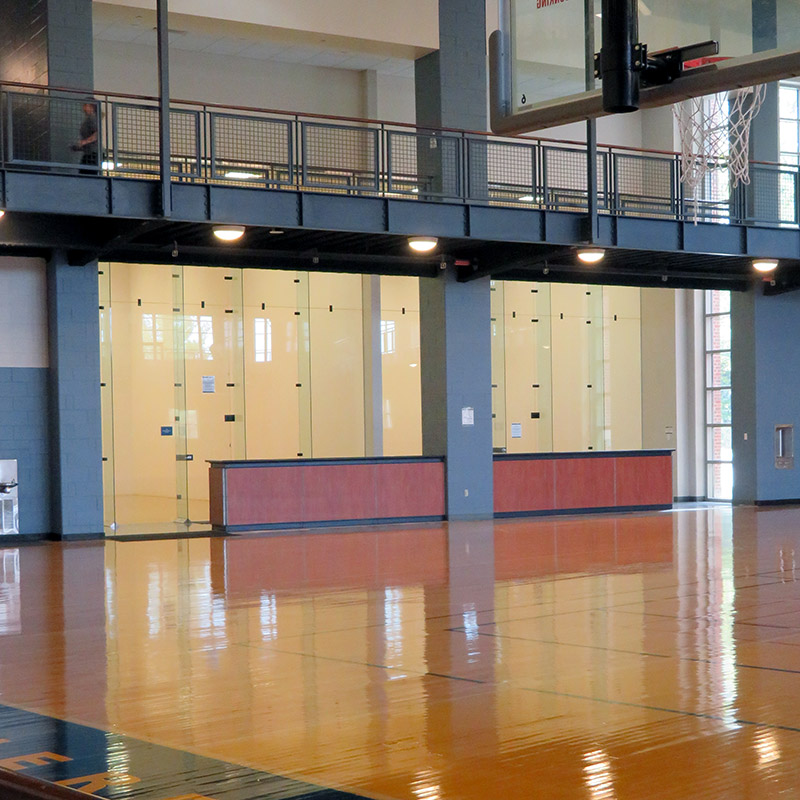 Racquetball Courts
---
Practice your serves and lobs in one of our 2 racquetball courts! Official dimensions and 2-story glass back walls, these rooms will make you look like a pro (even if you are not).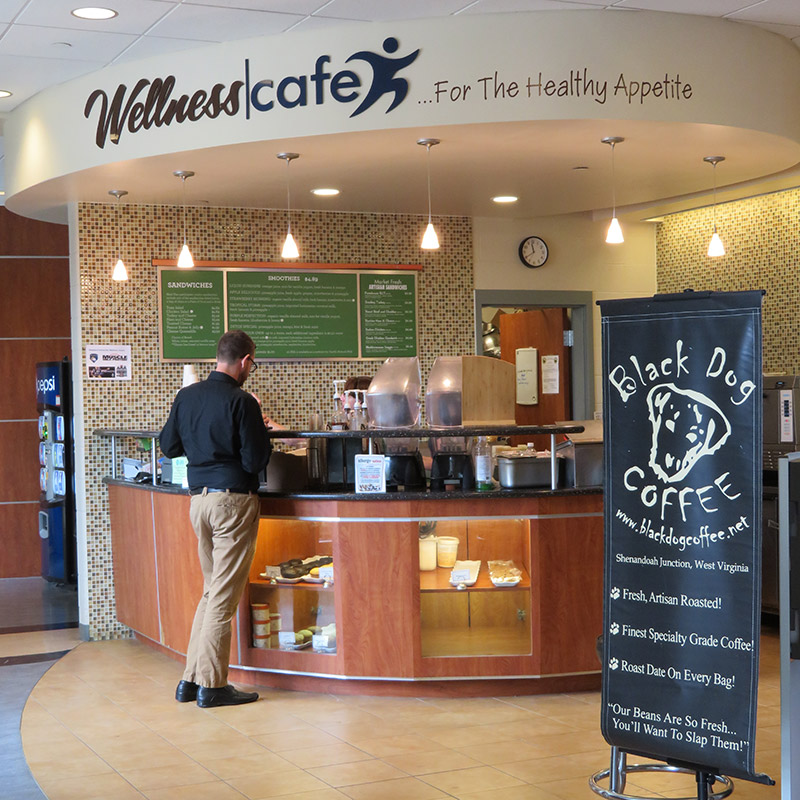 Wellness Cafe
---
Finally! A West Campus dining location! The Wellness Cafe offers fresh soups, sandwiches and pastries, as well as Green Mountain coffee and other snacks and beverages.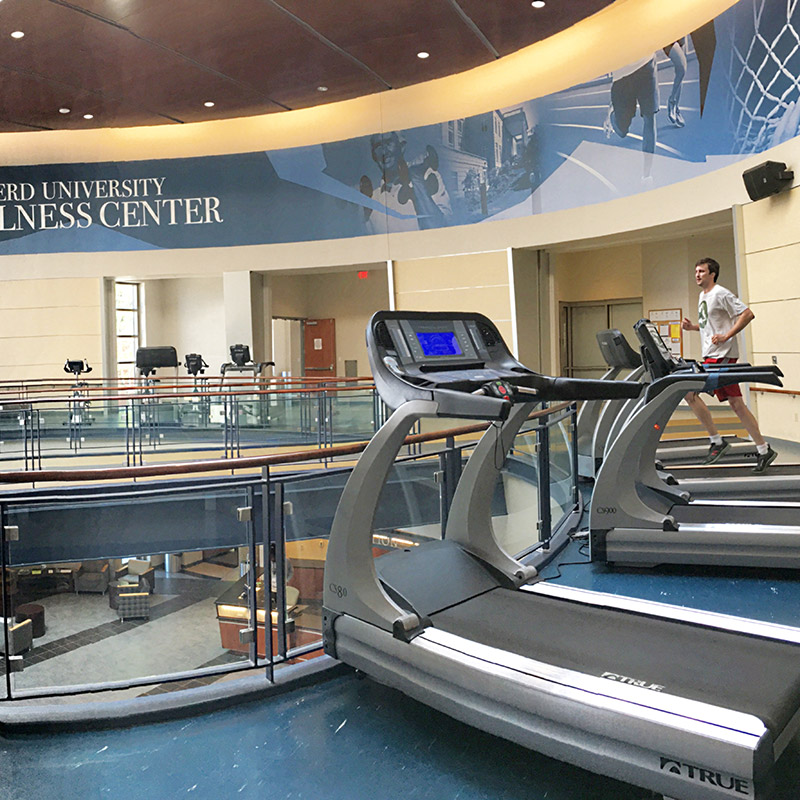 Upper Rotunda
---
We have made working-out more fun by putting cardio equipment in our upper rotunda so you have a view of the outside of the facility while you workout! An extension of our Weight/Fitness area, the Upper Rotunda houses treadmills, stationary bikes and striders.
HOW-TO VIDEOS
Have you ever wondered how to use the work-out machines in the SU Wellness Center but were too shy to ask? Or do you simply want to educate yourself before coming in for your first workout? Well, we've put together some how-to videos to help you get the most out of our equipment!